Back to overview    Go to "Google accounts"
User experience
Picture-in-Picture: Don't miss anything!*
Note, that you can only play one TV or HDMI video source at a time while browsing your TV menus.
Press the [ACTION MENU] button > [Picture-in-Picture] mode.

*NOTE: Only applicable for XD93, XD94, XD85 and SD85 Series.

Half-screen: View on-the-go
Change your settings without disturbing your viewing experience.

Just select the [Settings] menu.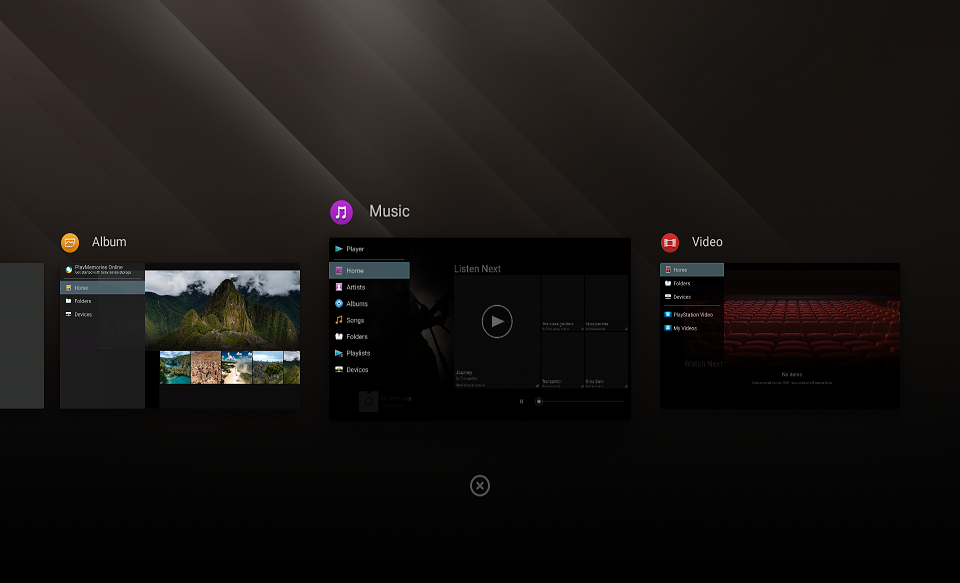 Task-switching: Toggle between apps
Easily access or close recently used apps via the HOME button.

1. Long press the HOME button on your remote control.
2. Press down and enter to dismiss.